Chania Airport Shuttle Bus & Taxi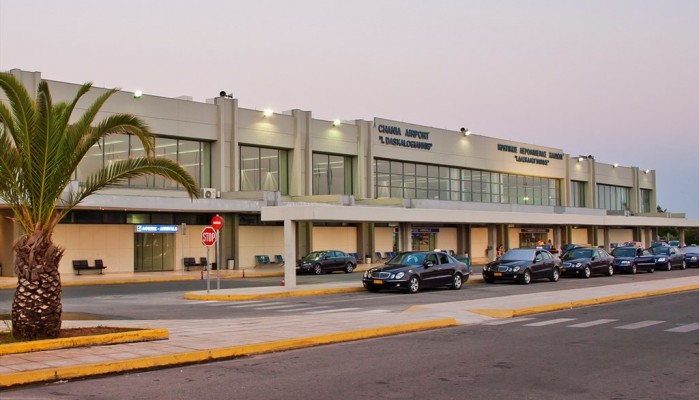 Located 145km west of Heraklion you will find the ancient city of Chania. Chania is the second largest city in Crete and used to be the capital until 1971 when it was moved to Heraklion.
With both a port and an international airport, there is never a shortage of tourists and people travelling through this beautiful city.
Unfortunately, busses from the airport are virtually nonexistent, therefore it is recommended that if you are not hiring a car, you should take a taxi or Crete airport transfers from Chania airport.
With a wide range of vehicles including; cars, limos, vans and shuttle busses, we have the means to get you to your hotel quickly and in comfort.
Things to See and Do in Chania
With the Venetian harbour, the old port, narrow shopping streets and water front bars and restaurants, there are lots of things to experience in this beautiful city, here are just a few:
Maritime Museum of Crete - Opened in 1973, the maritime museum can be found at the entrance of the Venetian fortress of Firka.
Archaeological Museum of Chania - Located in the former Venetian Monastery of Saint Francis, the museum houses a substantial collection of Minoan and Roman artefacts excavated from around the city of Chania and the surrounding regional unit
The Turkish Mosque Yiali Tzami - the first mosque built in Crete after the Turkish conquest of the city of Chania in 1649.
Places to Visit Nearby Chania
As well as the many sights and experiences inside Chania, there are also many places to visit outside Chania. For those without a hire car, we offer fantastic taxi services in and around Chania so you don't have to miss a thing.
There's;
Venizelos Graves - Offering one of the best panoramic views of Chania are the graves of the famous Greek politician Eleftherios Venizelos and his son Sophocles Veniselos.
Therissos Gorge - A beautiful gorge that starts from Perivolia and ends in the historical village of Therissos.
Limnoupolis Water Park - For those with kids or thrill seekers, Limnoupolis water park is located 8km west of Chania and offers dozens of thrilling water slides and a 206 metre lazy river in which to relax.
Contact us today to create a custom designed transfer offer that suits you and your needs, experience Crete in style and comfort with CreteCab.
Most Popular locations for your Taxi Booking in Crete
Routes Map from Chania Airport