Chania Airport Shuttle Bus & Taxi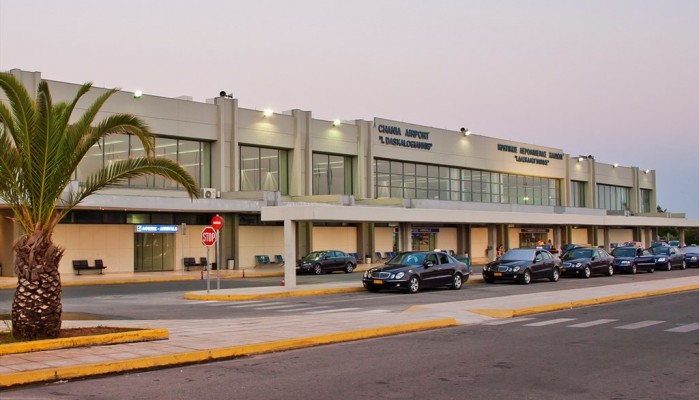 Chania is located about 140 kilometers west of Heraklion and it used to be the capitol of Crete before Heraklion. In Chania there is both a port and airport. If you arrive by plane to Chania, the most convenient way to transfer to your hotel is to hire a Taxi in Chania Airport.
You can contact our service for Transfers in Chania Airport to enjoy a luxurious and comfortable transfer with a car, limo, van or shuttle bus, depending on the size of your group.
Let us take care of your transfer to your hotel as well as a relaxed and pleasurable introduction to Chania, another Crete city with history and culture worth learning about.
Interesting cultural sights worth visiting in one of our luxury vehicles include the Naval Museum and Archeology Museum located in an old church built by Venetians. We can arrange other sights, such as a visit to mosque Tzamasi and seven army arsenals (that are not in the best conservative condition), as well as the lively local market.
When cruising in one of our high-class vehicles, with one of our top professional drivers behind the wheel, you can get introduced to many other natural, historic and cultural attractions that Crete is abundant with. There is the Lassithi Plateau with its numerous windmills as well as the Diktaion Antron cave where, according to the legend, Zeus was born. There are Asclipios ruins with magnificent mosaic floors and numerous Roman tombs.
Routes Map from Chania Airport
In our top quality vehicles you can enjoy visits to many other archeology sites in and around Chania, such as ancient Minoa in Maratha on Acroteria, the Dictina temple from Menja, Hellenic remains Roca, a roman residence with mosaic floors in Kissamos, and ancient Aeliros in Rodovania.
Visitors in Chania can take part in numerous social events that go on all year round, from festive religious celebrations and traditional fairs honoring saints to the annual "Battle for Crete" in May, which is organized by war veterans from Great Britain, Australia and New Zealand.
There is also a merry festival of so-called rakokazano, a copper kettle for brandy distillation, an olive and orange festival, as well as a chestnut festival.
Get yourself introduced to the beautiful Crete sights in the comfortable and luxurious vehicles we have to offer you; our professional drivers fluently speak foreign languages, so you can count on a pleasant atmosphere during your ride around the island.
Cruising around the island in an air-conditioned luxury limo or van will make your transfer pleasurable and a truly memorable experience. Contact us to get a custom-designed transfer offer. We are here to make all your wishes come true.
Most Popular locations for your Taxi Booking in Crete